The "fermate" at the Hotel Neuwirt
Your restaurant in Mauterndorf
Here in our à la carte restaurant in the heart of Mauterndorf im Lungau, near Obertauern, we'd like to strike a new path in dining. Pleasurable, innovative and fresh cuisine, offering just the right thing for everyone, that's our aim here at the "fermate". In addition to good food and drink, our restaurant offers a relaxing dining experience – hence the name "fermate" (in Italian fermare: pause). The "Fermate" in music is a pause sign in the form of a dot with an arch above it, which set over a note indicates the note should be prolonged.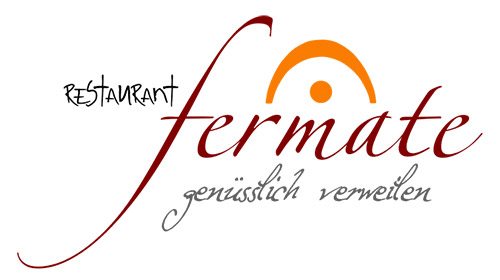 Enjoy being pampered in our restaurant in Mauterndorf by Obertauern with local and international delicacies.
Fine joys of the palate
for gourmets
Marinated beef carpaccio
Home-made cream cheese rolled in bacon on a colourful salad with pumpkin seed oil vinaigrette
Guineafowl supreme on a lemon-rosemary cream sauce
Filet of sole coated in parmesan-peanut batter
Viennese schnitzel made of veal
Grill platter "fermate"
Sirloin steak in a pepper-sardine crust
"fermate" mixed desserts
Crème brûlée
… and lots of other delicacies
Celebrations & parties for up to 90 persons
Birthday celebrations, private parties, firm functions… our guest dining areas offer the perfect venue and size for any occasion. Our dining hall, seating around 90 persons is available for larger events and celebrations. Meduim-sized and smaller events can be catered for in our restaurant with seating for around 35 persons. We're happy to accommodate your culinary requirements and compliment special occasions with perfect table decorations.